This year has brought an amazingly busy time for the quartet as well as all of us continuing our own education and freelance careers on the side.
January and February saw the quartet take their inspirational educational concert into four different schools. We had a great time, here are a selection of pictures from these sessions.
If you are interested in what happens in our workshops you can read about them here.
The quartet has also been looking for new works for trombone quartet and we are delighted that David Lancaster accepted our offer to write a piece. The world première of 'Rude Mechanicals' took place at York St. John University where David Lancaster is a lecturer. Thank you once again to Dave for his piece – maybe we should record it on our next CD?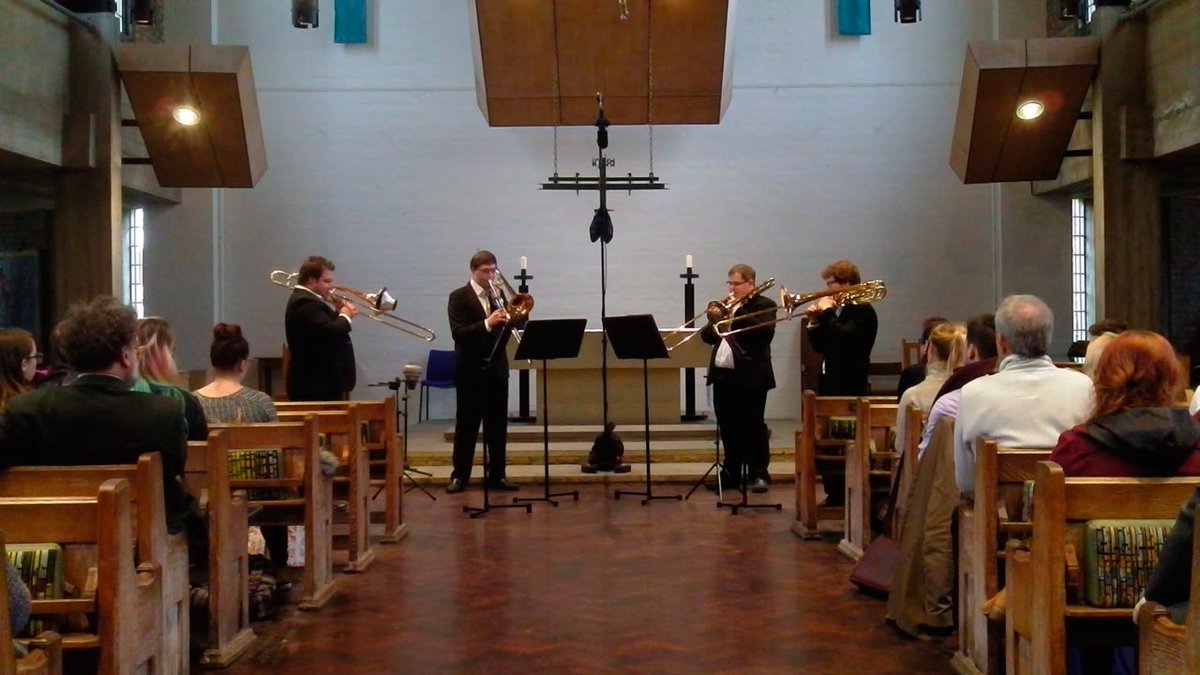 It's quite unbelievable that we have already made it March! Looking towards this month, Slidin' About are through to the second round of the Royal Over Seas League Chamber Competition for the 4th Year running and so rehearsals are well under way for the next round – wish us luck!
Looking more into the future, we are making an appearance at Lincoln International Festival and Thaxted Festival this year. You can find out about these events and others on our calendar page.
---
1st March, 2017